March 1, 2021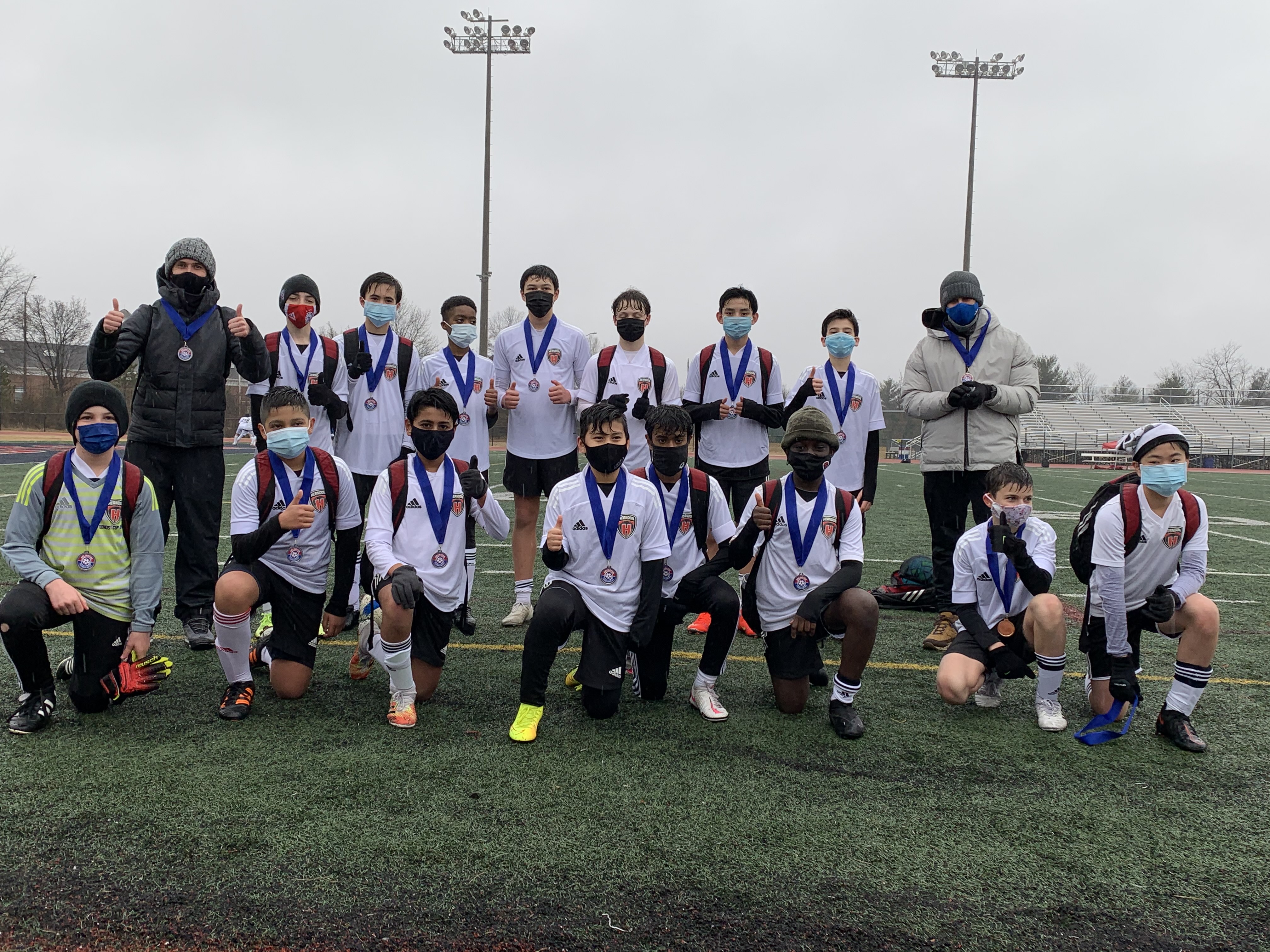 The Herndon 08 Ajax Black took home gold at the Arlington ASIST Tournament this past weekend, never conceding a goal and outscoring opponents 20-0.
Playing in the Elite bracket of the U13 boys side, they faced three different opponents over the weekend — two of which Ajax Black had already beaten last fall in CCL league play. Ajax Black currently sits in second place in CCL with their only loss coming from the undefeated Alexandria boys.
Opening with Loudoun's 08 Red boys on Saturday morning, Ajax dropped three goals early in the first half and finished the game at 5-0. They defeated Loudoun in August by only three goals.
Later in the day, they faced the Arlington 08s. The game finished 8-0, the highest score on the weekend and the same result as their CCL matchup in the fall.
Sunday morning sealed Herndon's route to the final with a 4-0 win over VSA's NPL Elite group. The final in the afternoon saw Ajax facing Arlington once again where their opponents only conceded three goals to mark a tougher championship game.
This is Ajax Black's first tournament with head coach Matt Lee, who took over the group in the fall of 2020. Since the leadership change, Ajax has only lost a handful of games and has outscored opponents 57-8 in CCL league play. They are looking to continue their success in the prestigious Jefferson Cup in Richmond this coming weekend.