March 8, 2021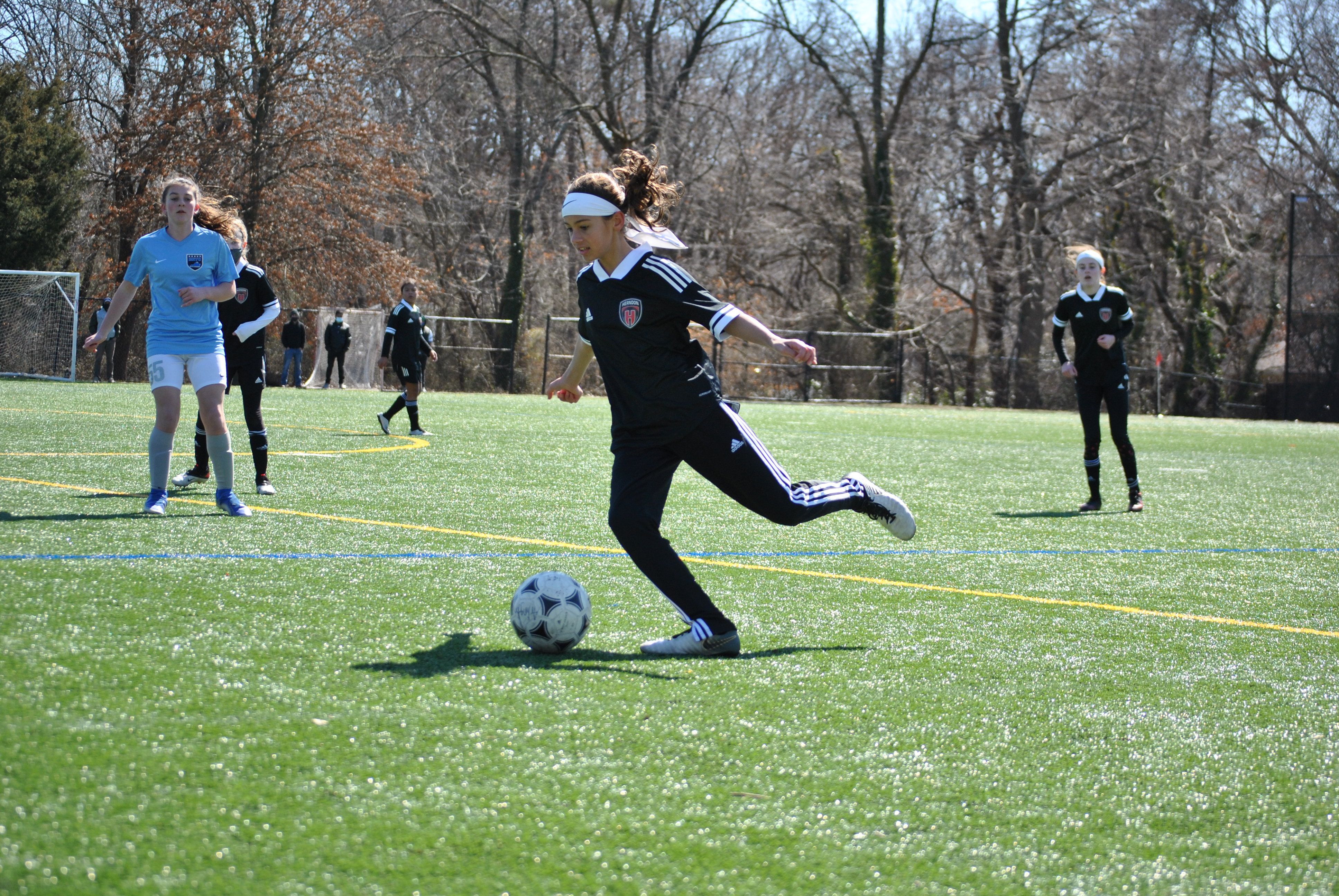 Nine Total Futbol teams participated in tournaments this past weekend, spanning four different events around Virginia.
Our youngest teams played in the second weekend of the Arlington Invitational (ASIST), with both the Herndon 11G Storm and 08G Eclipse finishing with a win each in competitive brackets. The Herndon 08B Ajax Black competed in the ASIST boys weekend last week where they were crowned champions.
Arlington ASIST - Girls Weekend
Team
Record
GF
GA
Placement
HYS 11G Storm
1-1-1
6
6
Group-3
HYS 08G Eclipse
1-2-0
2
7
Group-4
Down the road in Alexandria, three teams battled in the annual Alexandria Soccer Kickoff. The Herndon 03G Sting/Hurricanes White group and the MSI 05G Gold closed out the weekend with a win on Sunday, marking tough matchups throughout the tournament. The Herndon 06G Lightning White were just shy of the championship game on Sunday after being edged out by goal differential.
Alexandria Kickoff
Team
Record
GF
GA
Placement
HYS 06G Lightning White
1-0-2
2
0
Group-2
MSI 05G Gold
1-2-0
2
6
Group-4
HYS 03G Sting/Hurricanes White
1-2-0
4
8
Group-3
Loudoun's annual College Showcase held a slate of good games and saw three of our teams compete — including the Herndon 04/03G Hurricanes Black and Crush combining their roster for the weekend. They finished second in their group, only losing to their rivals at SOCA and ending with an impressive 7 goal differential.

MSI 05G Green also competed, winning their second game in a three-game weekend.
Herndon's 06G Lightning Black had the best weekend of any team in the program, going 3-0 and shutting out every opponent. This was their first year in the showcase-style tournament.
Loudoun College Showcase
Team
Record
GF
GA
Placement
HYS 06G Lightning Black
3-0-0
5
0
Group-1
MSI 05G Green
1-2-0
4
6
Group-4
HYS 03/04G Crush/Hurricanes Black
2-1-0
9
2
Group-2
Down in Richmond the Herndon 08B Ajax Black kicked off the first weekend of the prestigious Jefferson Cup. They won two of their three group-stage games, only losing a close 3-2 game to the eventual finalists.
Jefferson Cup - Boys Weekend
Team
Record
GF
GA
Placement
HYS 08B Ajax Black
2-1-0
11
6
Group-2
Next weekend, Total Futbol has a handful of teams competing in the Stafford St. Patrick's Day Tournament and the girls weekend of Jefferson Cup. Keep up with all the results on our Tournament Central page.
| | | | |
| --- | --- | --- | --- |
| | | | |
| | | | |
| | | | |